Flaunt Your Curves
Lingerie for Every Body Type
Hey, Darlings 💅
We all come in various shapes and sizes, and that's exactly what makes us special. Your body is a work of art and deserves to be draped in the best. That's right, darling, we're talking about lingerie! Today, let's embrace our unique body types and explore the magic of lingerie that fits and accentuates our natural beauty.
1. Pear-Sational: 🍐
Pear-shaped Goddess, you've got a gorgeous body with a wider lower body and a narrower upper body. Opt for lingerie that enhances your upper body to balance your perfect proportions. Think padded or push-up bras, dreamy babydolls, or body-defining corsets. You'll look absolutely stunning, darling!
2. Apple of the Eye: 🍏
Hello, Apple-shaped Diva! With broader shoulders, a fuller waist and bust, and narrow hips, your lingerie should accentuate your best assets. Your go-to's can be chemises, babydolls, or well-fitted bras that celebrate your shape. Believe us. You'll be turning heads!
3. Radiant Rectangle: 📏
Rectangular or straight-bodied beauty, your uniform waist, hip, and shoulder measurements are simply elegant. The key is creating the illusion of curves with corsets, padded bras, garter belts, and ruffled panties. You'll be the epitome of chic and grace!
4. Hourglass Hottie: ⌛
Hourglass ladies, with your well-defined waist and balanced bust and hip measurements, you're every lingerie piece's dream! Flaunt your curves with teddies, corsets, balconette bras, and garter belts. You'll ooze glamour and confidence.
5. Invincible Inverted Triangle: 🔽
With a broader bust and shoulders, narrow waist, and slender legs and hips, you inverted triangle ladies bring uniqueness to the table. Balance your shape with boy shorts, garter belts, and bras with minimal padding. You'll be a picture of poise and perfection!
6. Small Bust Beauty: 🌼
Petite bust queens, let's create an illusion of a fuller bust. Push-up bras, balconette bras, and bralettes will be your best friends. Every piece of lingerie you don will make you feel like you're on the runway!
7. Large Bust Lady: 🌺
For all you women blessed with a larger bust, choose lingerie that provides you ample support and comfort. Full or queen-sized bras, babydolls, and camisoles are not just comfortable, but incredibly stylish. Stand tall and proud, darling!
8. Plus-Size Perfection: 💖
Plus-sized Divas, opt for lingerie that provides support and empowers you to feel confident. Sassy babydolls, figure-loving corsets, queen-sized bras, and chic chemises are just for you. Remember, confidence is the sexiest thing a woman can wear!
Embrace your unique body type, ladies! Remember, the best lingerie is one that makes you feel unstoppable. Own your body, own your confidence, and most importantly, own your style.
Stay fabulous, Queen! 💋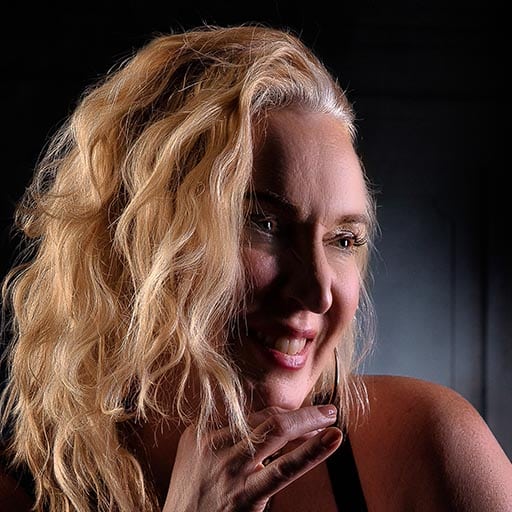 Enter a world where beauty reigns, where editorial elegance, fashion flair, and film fantasy unite. I am your guide, an acclaimed International Makeup Artist & Hair Stylist. My speciality? The vibrant vibe of fashion editorials and the dynamic world of film.
My journey has been a red carpet of fashion's heavyweights – Pandora, Jessops, Nikon, Peacocks, and Hasselblad – to name a few. My work has taken centre stage, from Fabulous Magazine to The Telegraph & Photography Mag. Moreover, my affiliation with Fox News is a constant thrill.
What gives me a tick? High-quality, camera-ready makeup. And my swift efficiency on set is the talk of the town. When I am not creating magic for editorials and brands, you'll find me on Channel 4, BBC, Netflix, and other major platforms. I recently had a ball on Channel 4's 'Odd Couple,' and my latest venture, a Netflix series, is due to premiere in 2023.
But it's not just about brands and platforms. It's about the faces I get to transform – news reporters, entertainers, models, and many more. Every face is a fresh canvas, and every transformation is a new thrill.
So, are you ready for a roller-coaster ride of beauty, glamour, and panache? Hold on tight, for this journey is going to be a stylishly wild one! 💋