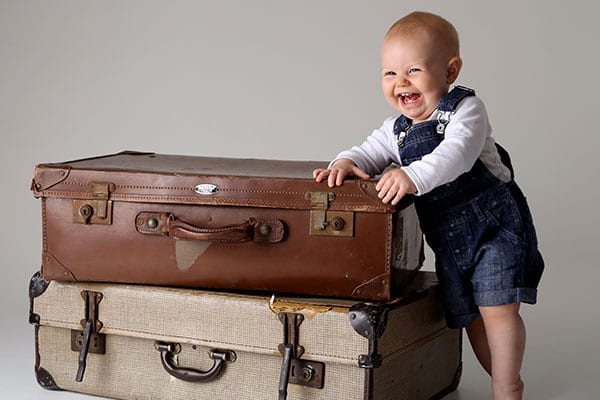 As your local qualified photograpger, we have been inviting new parents to join us for over 27 years! It is an exclusive yearlong photography project, that captures your baby at 3 special stages in their early life:
4-5 Months – When they are able to support their own head weight, and push themselves up when on their tummies!
7-8 Months – When they are now able to sit up unaided or just starting that "Commando Crawling" stage where life is never quite the same again!
10-12 Months – When they are now standing up; even if its having to hold onto something for support!
By the time you get to your baby's 1st Birthday, you will realise your baby has become a toddler, and you might have almost forgotten just how little they were when you first came into us – And this is why babys 1st year photography  is our most popular sessions at our studio.