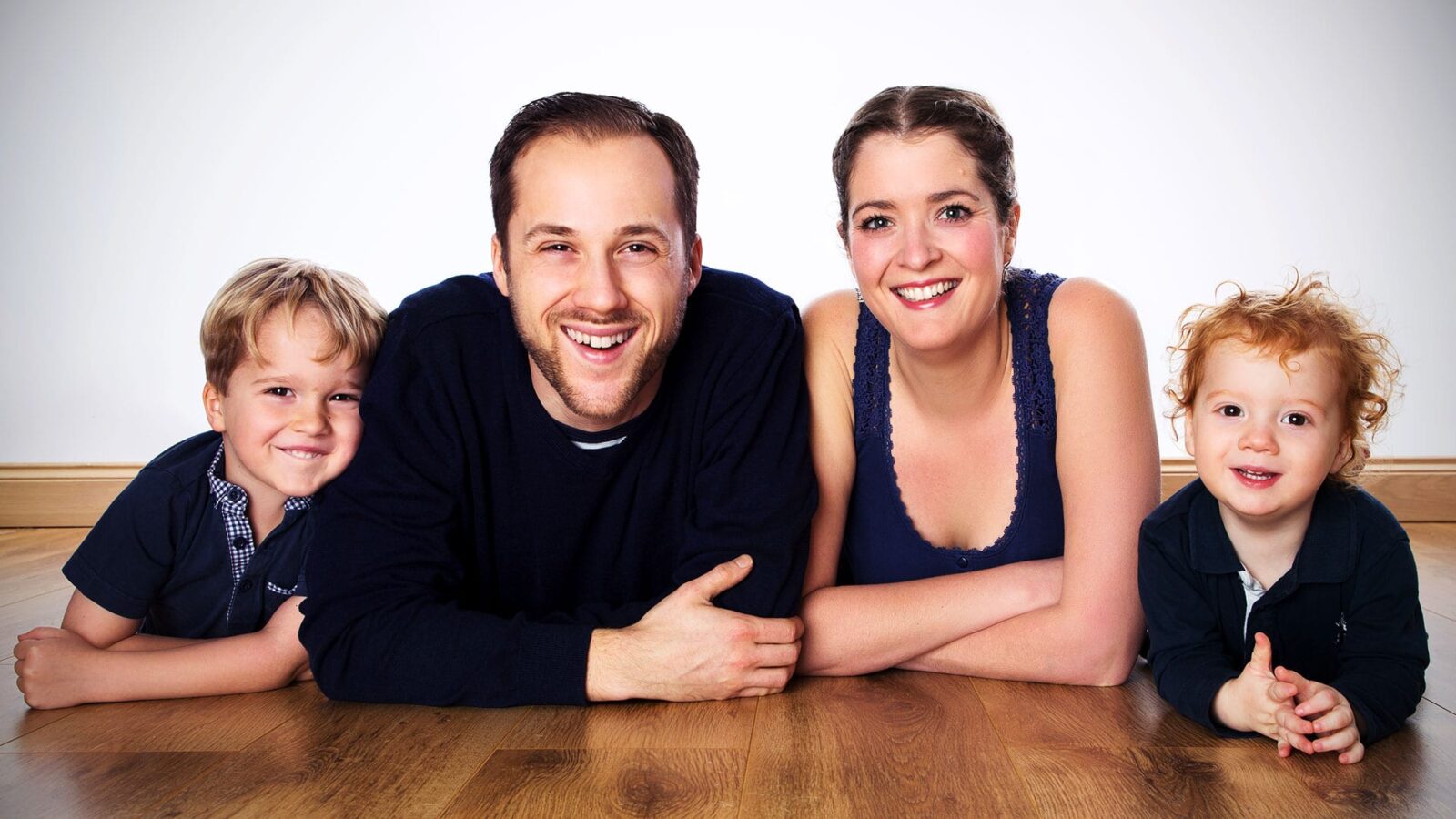 You know just how important family is, by creating memories that will last a lifetime, you can treasure that special moment that is 'NOW'
Mums and Dads, Brothers and Sisters, Husbands and Wives, Children and Grandchildren. Families come in many shapes and sizes; some we see every day, and some not as often as we would like.  Your family is not just those who live with us in your home, but those who live in your heart.
Pets are part of the family too! Dogs are of course the most popular, but we've had rabbits, owls, guinea pigs, parrots, hamsters; even the odd snake!  We've seen most pets, so yours is more than welcome to join in the family fun!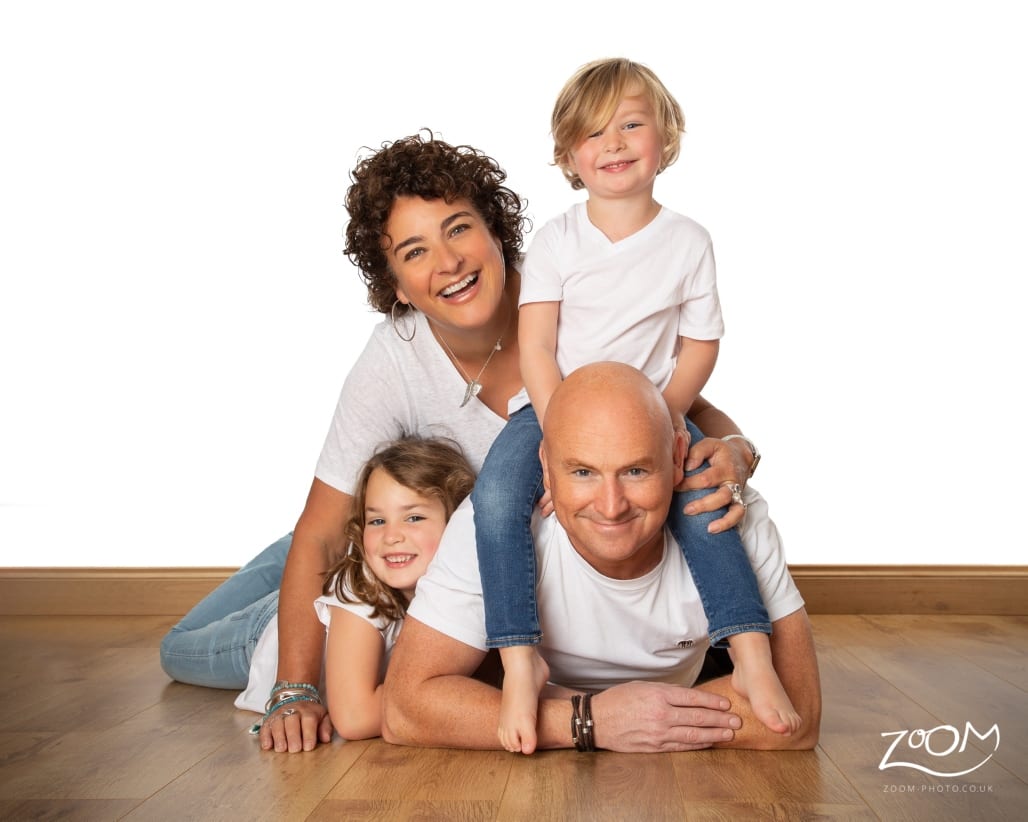 1. Your Photoshoot - Have Fun
Our Family sessions are fun and light-hearted to create a memorable atmosphere. 
For larger, multi-generation families, we will often schedule more time, so nothing is rushed or hurried. We will shoot a variety of poses, whole groups, siblings, children etc.
Remember, this invitation is also extended to the household pets; they are just as much, part of the family.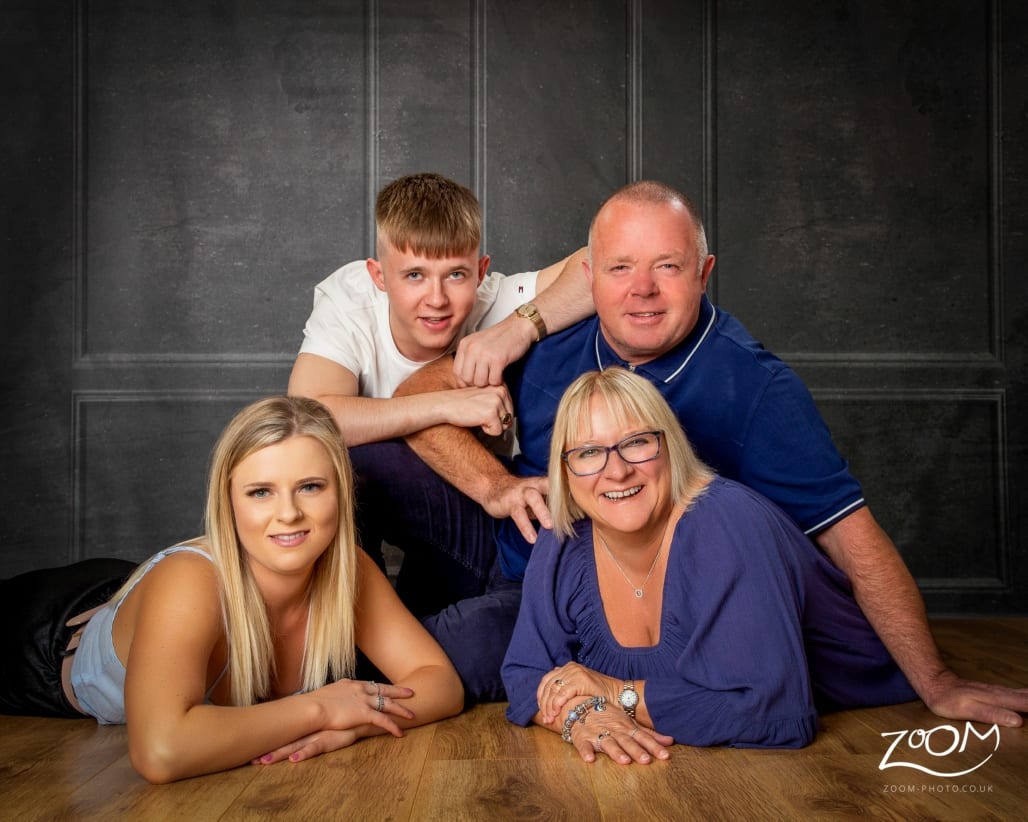 2. View, Select & Order
After your session in front of the camera, you will have the chance to sit back with tea or coffee, and the view the images from the session straight after, where you will have the time you need to decide on the images you would like to order.
We have products to suit most families from the budget to the extravagant.  Among our regular offerings we produce Art Prints, Digital images, Books, Wall Art.  Prices start at just £49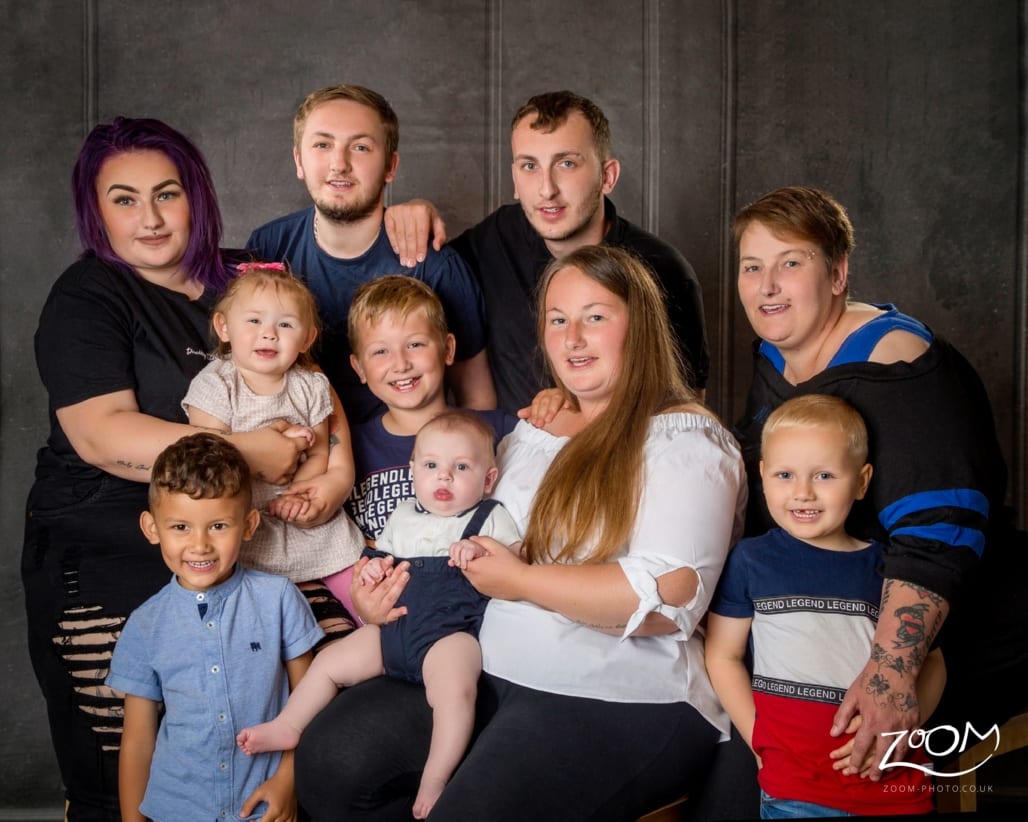 3. Happiness Guaranteed!
We love making people happy, and we know you will love the portraits we create for you.   Just read the 5-star Reviews below. 
Within 28 days, your digital order will be delivered.  If you are not completely satisfied we will re-shoot or refund your money. Guaranteed!
We booked a photo shoot paid £30 deposit we phoned ups d asked if we Could change date as my self fall in to the coffee table and got a black eye. They were fine said they would email dates over when they can fit us in next this was about month go been phoning nearly weekly today my husband called it rang couple of times and it got rejected still waiting to have a photo shoot done

Danielle Thompson


30/07/2019

A wonderful experience, personalised, friendly service with tailored packages and prices to suit our needs. Would definitely recommend!

Beth Cammegh


23/07/2017

I took my 7 month old for a shoot today. We had a lovely time, each photo was taken quickly and with plenty of fun involved. I felt very well looked after throughout and we saw the photos at the same time so knew how well they turned out and how many I wanted then and there.

Jerry Hawker


05/09/2018

Guy was amazing, so happy with the photos he took of me, my partner and my son. Will be back for more ?

Elise Purkis


06/02/2019

We visited a few weeks ago for our final cherubs shoot. Guy was full of energy and got some amazing photos. We ordered a photo book and we are over the moon with it. The layout and creativity of the photos is beyond fantastic.

Emma Strivens


10/06/2017

We recently had a 1 year Cherub photo shoot with Guy.... With 6 children we have had a lot of photo shoots but this was the first with Guy, and it was excellent. Guy was great at getting our son in a variety of different poses, and kept the session moving so he wasn't bored or too tired. We even had a family photo. It was good to view and choose our photos the same day too. We have just received the digital images and they are wonderful. We are so pleased and would recommend Guy. Great service.

Deborah Hadley


08/07/2017